Matthew T. Burgoyne
Partner
OFFICE: Downtown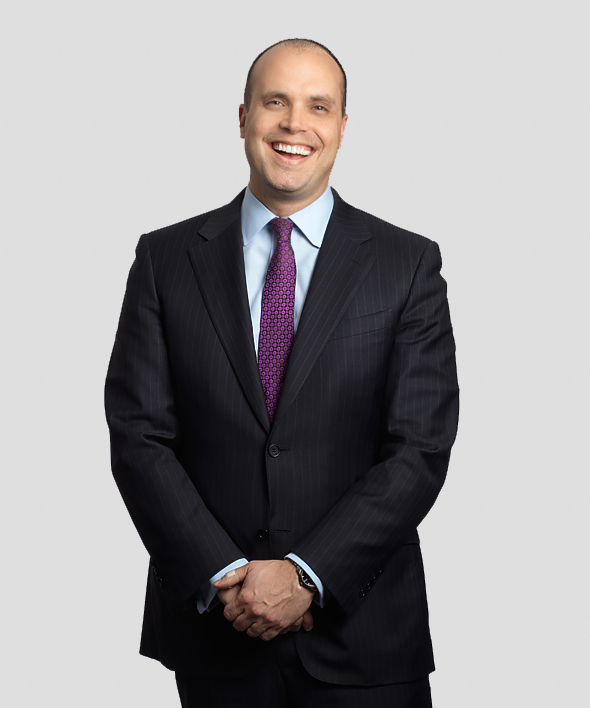 Assistant
Kimberly Jeffery
I use my experience in a responsive, meaningful way to help clients navigate the complex regulatory process.
Matthew is head of the Cryptocurrency and Blockchain group at McLeod Law. His commercial practice encompasses:
private market financings

mergers and acquisitions

secured and unsecured lending transactions

stock exchange listings

regulatory compliance, including anti-money laundering and counter-terrorist finance legislation

securities and general regulatory compliance issues facing the cryptocurrency industry

shareholder agreements

unique contract drafting


mutual fund trusts

e matters
Matthew acts for a variety of businesses and entrepreneurs, mainly in the cryptocurrency and private lending industries. His clients in the cryptocurrency and blockchain space include cryptocurrency exchange platforms, issuers of digital currency (including stablecoins), cryptocurrency miners and cryptocurrency investment funds.
Matthew also provides legal advice to a variety of private lenders, including mortgage investment corporations (MICs), syndicated mortgage entities, and mutual fund trusts. His involvement with the cryptocurrency industry and private lending industry includes assisting with incorporation and organization of specialized cryptocurrency related entities and MICs, and assisting with private placements and capital raising activities and secured and unsecured lending transactions.
Education
2004

University of Manitoba, LLB
Admissions
2006

Alberta

2005

Manitoba
Experience
Since 2013, Matthew has advised clients in digital currency law and has assisted in the formation of cryptocurrency exchanges, assisted digital token and coin developers, cryptocurrency ATM providers, cryptocurrency investors, cryptocurrency miners and cryptocurrency related investment funds.
Matthew provides securities law, anti-money laundering law and general legal advice to businesses involved in stable coin offerings and initial coin offerings.
He has also assisted in drafting clauses pertaining to cryptocurrency and digital assets for wills, powers of attorney and post-nuptial agreements.
Recognition

RECENT MEDIA COVERAGE

Quoted in "Regulators unveil new guidance for cryptocurrency traders in Canada" The Globe & Mail, March 29, 2021
Quotes in "Canadian securities regulators announce crackdown on unregistered cryptocurrency-trading platforms" The Logic, March 29, 2021
Quoted in "Canadian investors at risk as number of unregulated cryptocurrency exchanges explodes," The Logic, March 22, 2021

Quoted in "Calgary firm accepting cryptocurrency for legal services,"

Canadian Lawyer Magazine

, October 2, 2018

Quoted in "Canada's Digital Currency Future," The Canadian Bar Association,

CBA PracticeLink

, February 26, 2018

Quoted in "The ABC's of Bitcoin and Cryptocurrencies Explained", CEO.ca on the intricacies of bitcoin and the issues to deal in virtual currencies delving into mining farms and the utility of virtual currency for transactions, July 2017

Quoted in "Why Chile's First Bitcoin Exchange was Funded by the Government: Chile is giving Bitcoin a warm welcome,"

Motherboard

, April 2015

Quoted in "Cryptocurrency!"

Canadian Lawyer

, June 2, 2014

Quoted in "Bitcoin future in Canada,"

Cointelegraph

, November 2013

PUBLICATIONS

Memberships

Community

Calgary Crime Stoppers Association

Oxford House Foundation of Canada

Bishop O'Byrne Housing for Seniors Association

Teaching Roles & Speaking Engagements

SPEAKING ENGAGEMENTS

---

SPEAKER

Technology Law Career Panel

University of Calgary Technology Law Association webinar, March 2021

---

SPEAKER

Sanctions - Discover how the long arm of US law can have devastating impact

Canada Blockchain Consortium webinar, February 2021

---

SPEAKER

The Future of Money: Canadian Digital Currency Law 2020

Vexxit Business webinar, December 2020

---

MODERATOR

Trust in Transactions: Security & Digital Currency Exchanges

Alberta Technology Symposium, April 2020

---

SPEAKER

Trust in Transactions: Security & Digital Currency Exchanges

Alberta Technology Symposium, April 2020

---

MODERATOR

Trust in Tokens: Regulating Blockchain Securities

Alberta Blockchain Summit, September 2019

---

SPEAKER

Financing Blockchain Innovation;

The Future of Blockchain Regulation in Canada

Bitcoin Rodeo Conference, March 2019

---

SPEAKER

State of Crypto Law 2018

Blockchain & Crypto Business Convention, October 2018