Scott C. Chimuk
Partner
OFFICE: Downtown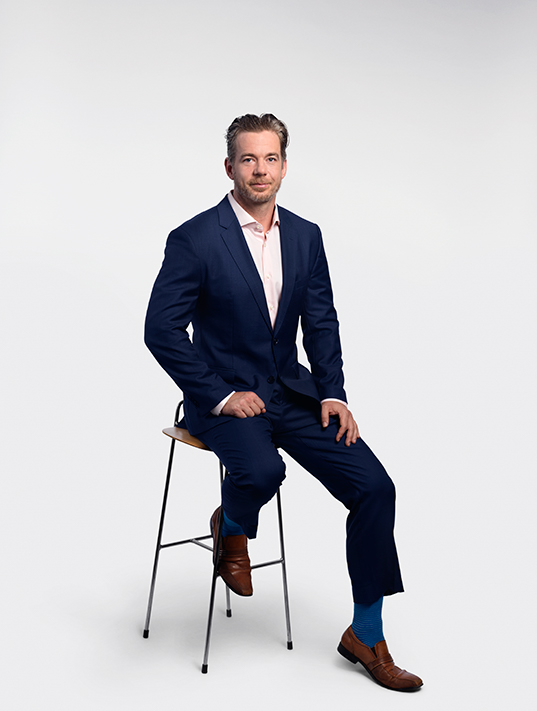 Assistant
Teri-lynn Sexsmith
My focus is always on achieving timely, cost-effective solutions, while being prepared to take matters to trial, if necessary.
Scott is a Partner at McLeod Law, and his core practice is solving complex commercial problems. These matters range from construction, shareholder and contractual disputes, financial disputes involving restructuring and insolvency, and employment matters. And many of these issues arise specifically in relation to the energy industry.
Scott's focus from inception is to achieve timely and cost effective resolutions while at the same time always being prepared to litigate matters through to trial. He is versatile, creative, and diligent, adeptly adjusting his strategies to solve problems as they arise.
He also has a significant regulatory background, acting as legal counsel in a series of arbitrations and related court proceedings involving electric distribution systems, and assisted in anti-corruption investigations as well as conducting multiple regulatory trials before the courts.
Scott has appeared as lead counsel and as co-counsel in numerous trials and arbitrations. He has also participated in a variety of alternative dispute resolution processes, including complex, multiparty mediations and arbitrations.
Education
2006

University of Manitoba, LLB

2002

Queen's University, BA
Admissions
2008

Alberta

2007

Manitoba
Experience
Notable decisions include:
Abel v Modi, 2020 ABQB 530
Stankovic v 1536679 Alberta Ltd, 2019 ABCA
Canada North Group Inc (Companies' Creditors Arrangement Act), 2019 ABQB
Kulhawy v Commerx Holdings LLC, 2018 ABQB
Steer v Mawji, 2017 ABQB
Candyne Pump Services Inc. vs. Omega Manufacturing Corp., Charles Curtis and Gerald Hipple, 2017
Travis v. D & J Overhead Door Ltd., 2016 ABCA
Tahir v. TD Insurance Direct Agency Inc., 2016 ABPC
Defended multiple construction disputes involving the "The Bow Tower", including acting as lead trial counsel in defending an $8 million action against the owner by the millwork contractors
Co-counsel in a 3-week arbitration to determine the terms of an Integrated Operations Agreement between an electric distribution company and a rural electrification association.
Lead trial counsel in successfully defending an action in which the former directors and officers of a Calgary Co-op were sued for $2.4 million. In addition to successfully defending the directors and officers, also successfully obtained an award of five times column five costs.
Lead trial counsel in defending a corporation through to trial wherein an allegedly defective fire alarm system allegedly contributed to a fire causing over $50 million in damages at a condominium complex in Fort McMurray.
Successfully represented Eddie Maurice in a nationally profiled case wherein the claim against Mr. Maurice was dismissed. Mr. Maurice, a rural Albertan, was sued by a criminal trespasser after a warning shot that he fired ricocheted off the ground and hit the criminal trespasser in the arm. This case not only changed legal precedent in Alberta but also resulted in new legislation designed to prevent criminals from suing innocent law abiding citizens.
Recognition

HONOURS AND AWARDS

D'Arcy McCaffrey QC Memorial Award for highest standing in Advanced Advocacy, 2006
Honorable Mr. Justice Hudson Prize for highest standing in Jurisprudence, 2006
Solomon Greenburg Advocacy Finalist, 2005

Memberships

Canadian Bar Association
Calgary Bar Association
Manitoba Bar Association

Teaching Roles & Speaking Engagements

SPEAKING ENGAGEMENTS

Speaker

HR: EI and Workshare

Calgary Chamber, Business Resource Webinar Series: Navigating the fallout of COVID-19, March 2020

---

Presenter

Insurance Section

Calgary Bar Association, 2015

---

TEACHING ROLES

Judge

Various Moot Competitions

University of Calgary McGillivary Moot; Trail Advocacy Course and American Bar Association Negotiation Competition

---

Mentor

Calgary Bar Association

---

Instructor

Accreditation Course "Understanding the SEF # 44 Family Protection Endorsement"

Insurance Brokers Association of Alberta, Calgary 2012; Edmonton 2012

---

Instructor

Accreditation Course "Understanding the SEF # 44 Family protection Endorsement"

Roger's Insurance Ltd., September 2012, May 2015

---

Articling Student Bencher

Law Society of Manitoba