Michael C. Kwiatkowski
Partner
OFFICE: Calgary South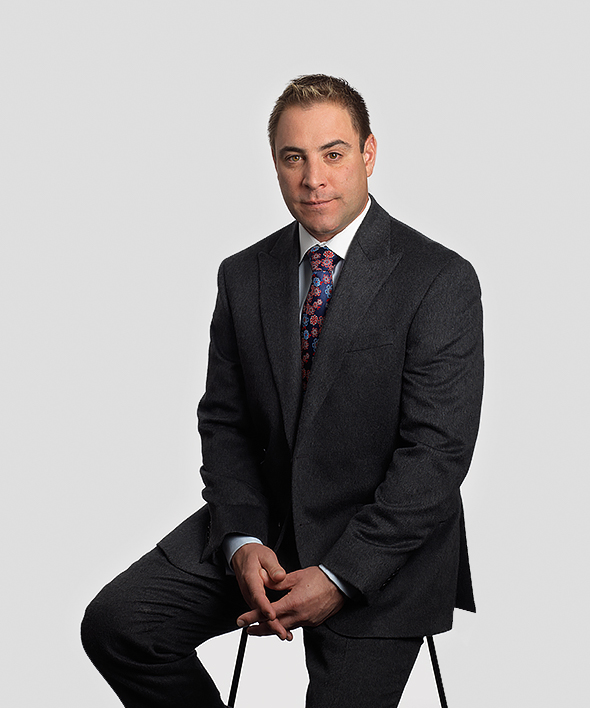 To quote Jeremy Bentham, 'The power of the lawyer is in the uncertainty of the law.'
With over a decade of extensive trial and arbitration experience, Michael's primary focus is on construction-related, high-conflict issues and disputes, as well as commercial real estate disputes. Michael works on large-value and complex files.
Michael was an athlete on Canada's National Snowboard Team and is actively involved in professional sports organizations in the Vancouver and Calgary. He was a torchbearer for the 2010 Vancouver Olympic Games. In his leisure time, Michael enjoys flying and is a pilot of his Diamond Star 40.
Michael is the head of McLeod Law's Commercial Litigation group.
Education
2003

Simon Fraser University, BA

2007

University of Calgary, JD
Experience
Represents homebuilders, homeowners, general contractors, and sub-trades on contractual disputes, negligence and lien claims, and Alberta New Home Warranty and National Home Warranty disputes.
Represents commercial landlords on tenancy issues.
Counsel to one of Canada's largest ATM services providers.
Counsel to Canada's largest underground utility locator.
Regularly appears in the Alberta Court of Queen's Bench and the Alberta Court of Appeal.
Notable decisions include:
Recognition

RECENT MEDIA COVERAGE

Memberships

Canadian Bar Association
Law Society of Alberta

Community

Alberta Snowboard Association

Board of Directors, 2020-present

HSBC Clean Air Champions Program and formerly with Esteem Team

Motivational speaker, 1999-present

Sport Dispute Resolution Centre of Canada

Volunteer lawyer,

2004-present

Teaching Roles & Speaking Engagements

Teaching Roles

LECTURER

Civil Litigation, Faculty of Law for Student Legal Assistance

University of Calgary

---

SESSIONAL INSTRUCTOR

Alberta CPLED Course

---

Speaking Engagements

SPEAKER

Commercial Default

Annual Real Estate Update, February 2017

---

SPEAKER

Contract Law and Enforcement

Alberta Roofing Contractors Association, July 2014

---

SPEAKER

Knowing Your Rights as a Landlord and a Tenant

Calgary Chamber Business Flood Recovery Expo, July 2013