Event
The Big Reset - Beyond the Fourth Industrial Revolution
Join us as we welcome Ryan Peterson VP, Solutions, Unity Technologies Inc. to the Calgary Chamber's Powering Up webinar on June 10, 2020. Ryan will be speaking to the future of the tech industry in Calgary, the recent acquisition of Finger Food Advanced Technology Group by Unity Technologies, the plans are for Unity in Calgary, and the future of real time 3D.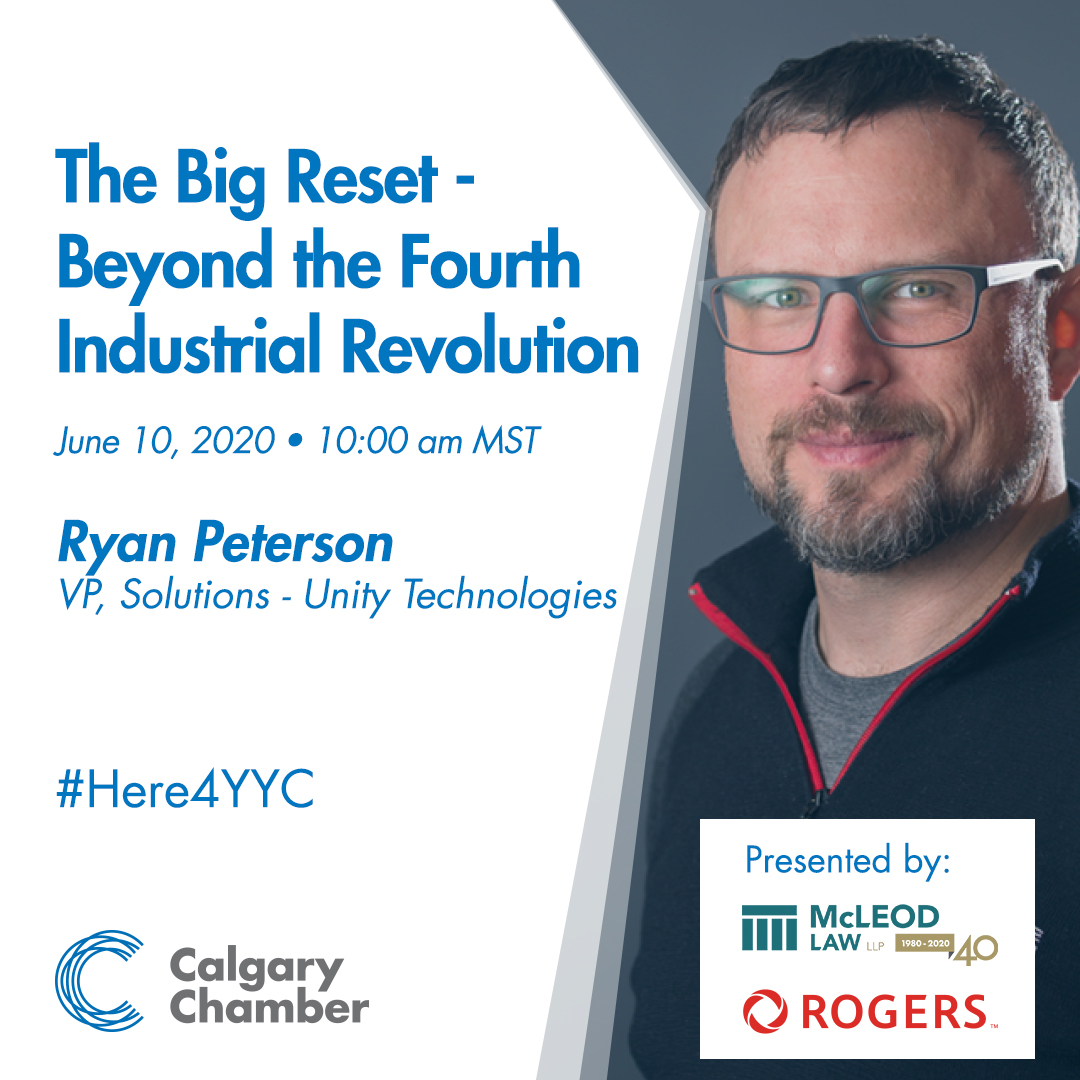 Ryan Peterson was formerly CEO and Co-Founder of Finger Food Advanced Technology Group™ which was acquired by Unity in May 2020. Under Ryan's leadership as CEO, Finger Food saw tremendous growth, transforming from a small basement start-up to a multi-million dollar company with 200+ employees that focused on AI, AR/VR, Blockchain, Robotics, games and IoT. The company created impactful and elegant cloud, web, mobile, machine and advanced-interface solutions built on top of emerging technologies.
The Powering Up webinar series is proudly presented by McLeod Law and Rogers.