Event
Alberta Condominium & Real Estate Conference
Our province's leading condominium and real estate organizations have come together for another Alberta Condominium and Real Estate (virtual) Conference. McLeod Law's Condominium Law group is a proud sponsor.
The conference is designed for anyone interested in condo living, specifically property managers, Board of Director members, self-managed condominium corporations and real estate professionals.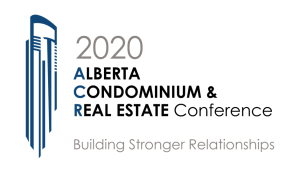 Friday, November 6, 2020 from 12pm-4pm

Saturday, November 7, 2020 from 9am-12:30pm
You can see the full details at acrconference.org
We hope you'll join us for a couple of the sessions but if you miss one you can catch it the next week when all of the session recordings are released.
Our own, Laurie Kiedrowski will be speaking on the Rapid Fire Legal Panel, where you can ask her your condominium legal questions, from corporate governance, to bylaws and everything in between.
We're also excited to hear from Keynote speaker, Dr. Lisa Belanger, an expert in behavioural change who will talk about healthy habits for improved well-being and performance - something we all need, especially this year.
Hope to see you there.