Laurie S. Kiedrowski
Partner
OFFICE: Calgary South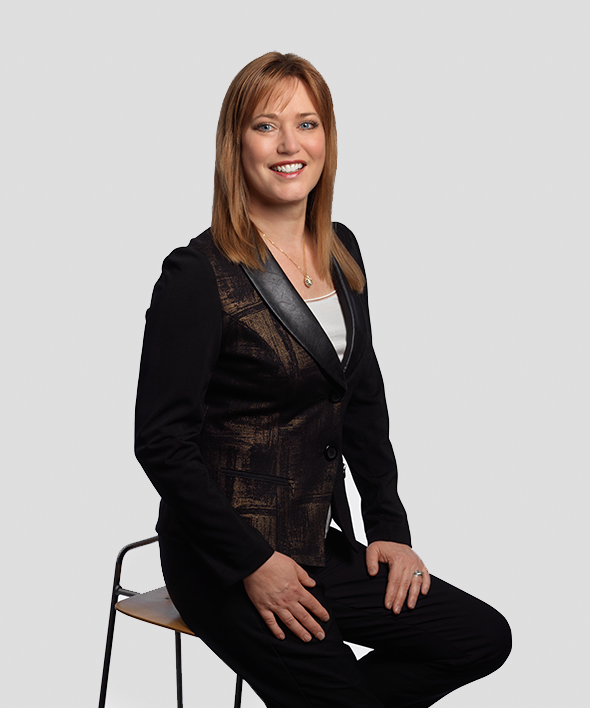 Assistant
Jacqueline Pelletier
My extensive experience in condominium law allows me to help clients in a cost-efficient, practical manner.
Laurie is the Condominium group team lead at McLeod Law. Her practice is concentrated in condominium matters, including governance and litigation.
She advises developers, property managers, and boards of directors on matters relating to land, people, and overall governance. Laurie helps her clients with their business decisions, risk management, and people relations. She is well versed and experienced with the Condominium Property Act and Regulation, and related case law.

Education
2005

University of Calgary, LLB (third in class)

2001

University of Calgary, BA (with distinction)
Experience
Stagg v. Condominium Plan 882-2999, 2013 ABQB 684 - Successfully argued for legal costs on a full indemnification basis, totaling nearly $75,000.
Counsel for residential and commercial projects, including acting for real estate developers in connection with the development of condominium projects (mixed-use, residential, industrial, and commercial properties).
Counsel for condominium corporations, developers, property managers, and surveyors with:
Drafting developer disclosure packages and contracts

Drafting bylaws and other agreements

Chairing and organizing annual and special general meetings

Obtaining financing for capital projects and special assessments

Legal opinions on bylaws and their interpretation

Assisting with condominium plan amendments

Navigating condominium insurance and deductibles

Bylaw enforcement and resolution of bylaw infractions

Fee arrears collections, evictions, cease and desist matters

Document reviews, including opinions on the interpretation and application of contracts and bylaws before purchase
In sum, anything and everything related to condominiums.
Recognition

HONOURS & AWARDS

Laurie is recognized by The Best Lawyers in Canada 2023 for work in Real Estate Law.

RECENT MEDIA COVERAGE

PUBLICATIONS

Memberships

Law Society of Alberta
Canadian Bar Association Residential Real Estate Section, Southern Alberta Branch


Executive member (2012-present)

Canadian Condominium Institute, South Alberta Chapter

Board of directors (2011-present)
Vice president (2015-2018)

Government of Alberta Stakeholder Group for review of proposed amendments to the Condominium Property Act - Legal (2019-present)
Government of Alberta Task Group for the review of proposed amendments to the Condominium Property Act (2015, 2018)
Association of Condominium Managers of Alberta
Legal Advisors Group, Real Estate Council of Alberta
National Association of Condominium Managers


Steering committee (2009-2010)

Teaching Roles & Speaking Engagements

ENGAGEMENTS

SPEAKER

Condominium Law Update

CBA Alberta, March 2023

---

PRESENTER

Condominium Law Update

Legal Education Society of Alberta Faculty, March 2022

---

SPEAKER

Supply Chain Issues: Excuses or Reality?

Calgary Chapter REIC/ICI, March 2022

---

SPEAKER

The Practical Items: Update on the Condominium Property Act and Regulation Amendments, and Stage 2 relaunch by the Government of Alberta

Association of Condominium Managers of Alberta, July 2020

---

SPEAKER

Condominium Update: We have a lot to report!

Canadian Bar Association Residential Real Property Section, May 2020

---

SPEAKER

Condos & Covid-19: Can Residents be Forced to Self-Isolate + Update on the Ministerial Order and Protocols

Canadian Condominium Association, South Alberta Chapter, April 2020

---

GUEST LECTURER

Eclipse College Surveyors School

2014-2020

---

GUEST LECTURER

MBA PROGRAM

Haskayne School of Business, May 2019

---

GUEST LECTURER

Real Estate Development Certificate program

University of Calgary Continuing Education, 2014-2018

---

LECTURER

Canadian Condominium Institute

ACCI designation courses: 100, 200, 300, 2007-2011

---

SPEAKER

Updating and Amending Bylaws

Canadian Condominium Institute, South Alberta Luncheon, October 2018

---

SPEAKER

Condominium Law Update

Legal Education Society of Alberta, Faculty, September 2018, October 2018

---

PRESENTER

Particulars of the Act Amendments Just Proclaimed into Force

Canadian Bar Association Residential Real Estate Section, December 2017

---

PANELIST

Alberta Condominium & Real Estate Conference

September 2016, October 2017

---

SPEAKER

But it's only a 4-plex!

Calgary Real Estate Board Economic Forecast Conference, January 2017

---

SPEAKER

Condo Living 101

HOMEXPO, January 2016

---

SPEAKER

Case Law Update

Canadian Condominium Institute, South Alberta Chapter Luncheon, June 2016

---

SPEAKER

Amendments to the Condominium Property Act - Should any of the changes be proclaimed?

Canadian Condominium Institute, South Alberta Luncheon, February 2015

---

SPEAKER

What happened to the Amended Condominium Property Act and What's New in Law?

Canadian Condominium Institute Luncheon, October 2014

---

PANELIST

Engaging Minds

Alberta Real Estate Association Leadership Conference, June 2014

---

SPEAKER

Updates to the Condominium Property Act and Financing Issues

Canadian Bar Association Residential Real Estate Section, May 2014

---

SPEAKER

Condominium Law

Alberta Land Surveyors Association AGM, April 2014