40 Years, 40 Stories
Christine Pasemko, Partner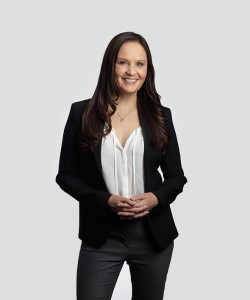 Christine dreamed of a career in dance — she even apprenticed with Alberta Ballet after high school. However, the demands of touring made her rethink that path, so she switched gears to study law. After Christine graduated, McLeod Law was the only firm she interviewed with — she knew what she wanted. That was 20 years ago.
As practice group leader of the Residential Real Estate team, Christine understands that buying or selling a house is one of the biggest financial transactions of a person's life. It's also a hugely emotional experience. She strives to relieve clients of that anxiety while making the process as seamless as possible. As such, she's become a trusted advisor to clients, someone they feel comfortable calling for help when they need it. She appreciates the lasting relationships she's formed, proud to call some of her long-time clients, friends.
Christine attributes her success and longevity in law to traits instilled from her years in dance: dedication, commitment and hard work. It's about showing up and consistently doing your best work. "I know I'm helping my clients with an important part of their lives," she says. "So, for 20 years and counting, I've done the best I can for them, every single day."
---
In celebration of our milestone anniversary, 40 Years 40 Stories celebrates the diverse expertise, personalities and points of view that have helped our firm grow with the Calgary community since 1980.