40 Years, 40 Stories
Kimberley Bufton, Partner
Kimberley's dual psychology-criminology degree and her instinct to defend people both serve her well as a personal injury and medical malpractice litigator. "People often come to me in crisis. They're not coping," she says. "I'm trained to get to the heart of their issue and determine what guidance they need."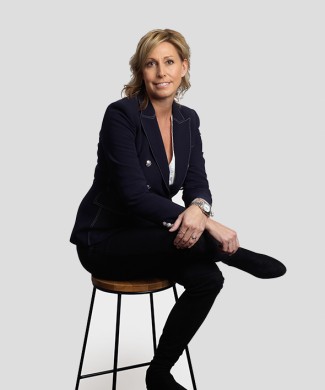 Personal injury cases typically have significant ramifications on the victim and their family, forever affecting all their lives. With her clients having been through so much and already processing a lot, Kimberley's forward-looking approach is particularly helpful. "They don't need any more surprises. I ensure they fully understand what will happen every step of the way and help manage the process for them."
Thanks to McLeod Law's unique range of practice groups and referral partners, Kimberley can also offer an all-encompassing approach, partnering with other teams to provide clients a plan that may include financial planning, business management and treatment options. Helping her clients rebuild their lives, and ensuring they have the financial means to do so, gives Kimberley her greatest sense of accomplishment.
In her personal time, Kimberley loves to travel, a passion she's doing her best to pass on to her 10-year-old son. And with food being a driver of those travels, her most-visited destinations are Italy and New Orleans.
---
In celebration of our milestone anniversary, 40 Years 40 Stories celebrates the diverse expertise, personalities and points of view that have helped our firm grow with the Calgary community since 1980.