40 Years, 40 Stories
Suzanne Anderson, Legal Assistant
If you're going to be Ross Kaplan's primary legal assistant, you'd better be as driven as he is. That's a task Suzanne has been up to since 1996.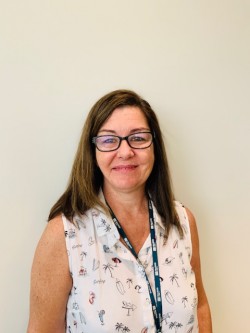 While Suzanne credits her BA in law and society with teaching her how to research, she got her real training at the Ross Kaplan school of legal assistant training. "Ross took the time to teach me everything from the ground up," she recalls.
Now she leads "Suzanne's Bootcamp" herself. "I really enjoy teaching and mentoring." As Ross did with her, Suzanne helps new assistants understand the "soft underbelly" of the firm. "Our dedication to providing proper training, and the loyalty that engenders, is why McLeod Law excels." Suzanne's bootcamp is no hour in the park though: because attrition is so low, it could take three years to become a primary legal assistant. Her commitment to the profession also shows in her 15 years as a board member for Bow Valley College's Legal Assistant program.
Suzanne works closely with Ross to ensure clients are taken care of. "Their lives can feel like they're in a tailspin," she says. "We guide them on this unfamiliar journey." In the process, Suzanne builds long-lasting relationships. Some clients still keep in touch, many refer new clients. "It means a lot to have the relationship continue long after they're our clients."
---
In celebration of our milestone anniversary, 40 Years 40 Stories celebrates the diverse expertise, personalities and points of view that have helped our firm grow with the Calgary community since 1980.