40 Years, 40 Stories
Wendy Stewart, Legal Assistant
After bartending and waiting tables for several years, Wendy decided it was time for a "grown-up" job. She'd always been inspired by her uncle, Ken Rostad — a lawyer, judge and former attorney general of Alberta — so she decided to enter the legal world.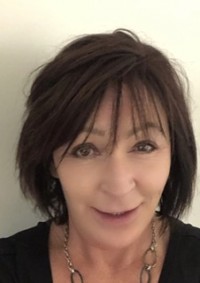 At McLeod Law, where Wendy has been a legal assistant for 18 years, the corporate commercial/securities clients of Neil Hutton and most recently, David LeBoeuf are the beneficiaries of her decision — and her work ethic. If a client needs something, she doesn't think twice about staying late to get the job done. She won't go home satisfied till the clients are satisfied. "My job is to keep clients happy and coming back," she says. "We're fortunate to have a strong client return base."
Having lived in Turkey and Dubai as a child because of her father's work, Wendy has the travel bug. She made a solo trip to France, England and Scotland in 2015 and heads to Mexico every year with family. She's looking forward to resuming her adventures when she can.
Wendy also likes to support the community. She was one of the first to sit on McLeod's gifting committee, which allots money to charities based on staff suggestions. She's run the 10K in the Scotiabank Marathon — a personal achievement — and done the Light the Night Walk in support of her Uncle Ken.
---
In celebration of our milestone anniversary, 40 Years 40 Stories celebrates the diverse expertise, personalities and points of view that have helped our firm grow with the Calgary community since 1980.