Randolph (Randy) W. Mitchell
Associate
OFFICE: Calgary South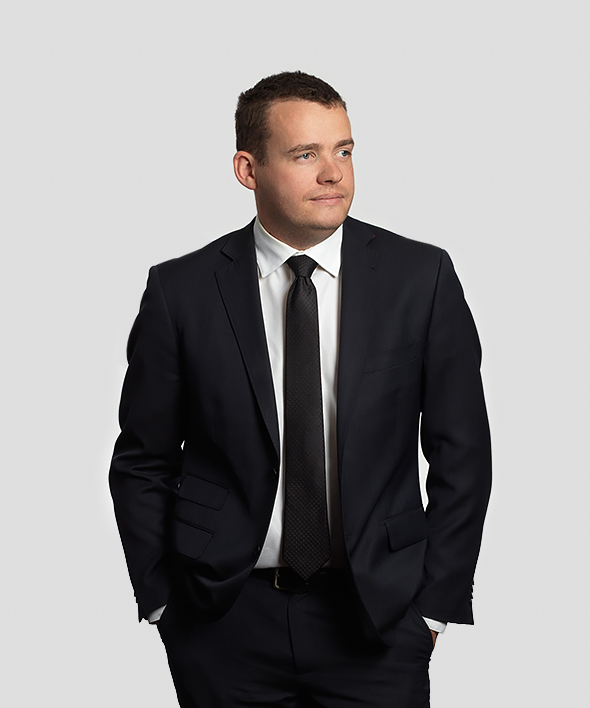 I strive to provide clients with a clear, practical, and cost-effective roadmap to resolving their disputes.
Randy is an associate in the Litigation & Dispute Resolution group at McLeod Law, and practices in a wide variety of areas. He has acted in employment disputes, shareholder disputes, various loan enforcement and collection matters, as well as urban and rural lease and property disputes.
Randy has assisted with matters in the Provincial Court of Alberta, the Alberta Court of Queen's and in the Alberta Court of Appeal.
Education
2016

University of Calgary, JD

2012

University of Calgary, BA (History, with Distinction)

2012

University of Calgary, BA (Political Science, with Distinction)
Experience
Prepared written arguments for a successful appeal of a costs award in the British Columbia Court of Appeal.
Assisted in representing a national firm at the successful mediation of a large construction dispute in Saskatchewan.
Assisted in defending a spouse's designation as a beneficiary under a life insurance policy.
Recognition

HONOURS AND AWARDS

Society of Estate and Trust Practitioners, Canada Law Prize in Estate Planning and Trusts, 2016
Pro Bono Law Alberta, Award for Highest Number of Shifts Attended by a Volunteer Law Student, 2015
Miller Thomson LLP Legal Ethics Prize, 2015
Irv Goldman Memorial Prize, 2015

PUBLICATIONS

A Recent Court Caution in Use of Retroactive Capacity Experts at Trial, April 18, 2018
Significant changes to Alberta's Employment Standards & Labour Relations Codes, March 1, 2018
Formal Offers of Settlement: Utilizing the Rules of Court to Encourage the Early Resolution of Claims, October 4, 2016

Memberships

Canadian Bar Association
Calgary Bar Association
The Advocates' Society

Community

Legal Aid Alberta
Pro Bono Law Alberta

Volunteer, Civil Claims Duty Counsel/QB Amicus Project, 2014-2016

Student Legal Services
Calgary Legal Guidance
Elizabeth Fry Society