Robin G. Lokhorst
Partner
OFFICE: Downtown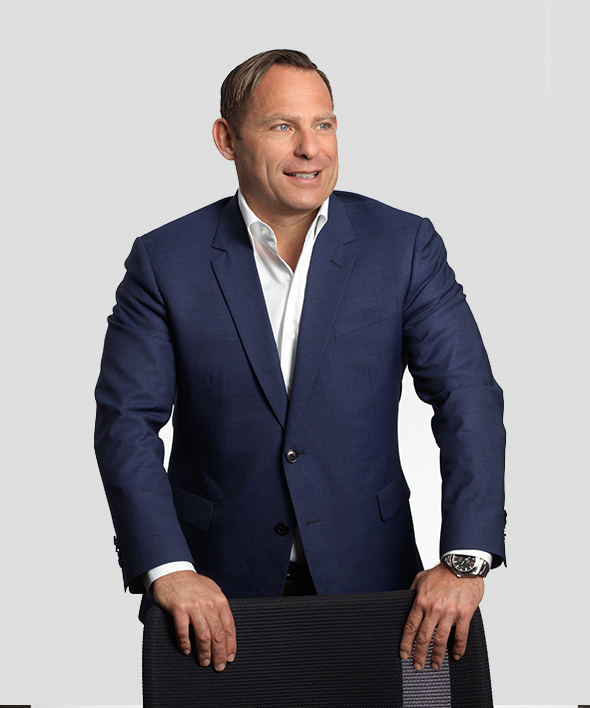 Assistant
Cecilia Brandao
I'm proud to assist my clients in creating great places for Calgarians to live and work.
Robin is a partner in our Real Estate groups and managing partner of McLeod Law LLP. His practice focuses on residential and commercial real estate and involves the purchase, sale, financing, and development of properties throughout Alberta. Additionally, Robin advises a number of significant clients focused on single and multifamily development, hospitality, and rental properties. He also represents financial institutions and buyers and sellers of commercial and residential properties.
Robin is one of McLeod Law's representatives to TAGLaw—a global alliance of law firms—regularly advising clients outside of Alberta on complex commercial real estate matters, and also acting as a legal concierge, connecting clients with the right lawyer when they need legal counsel in another province, the U.S., or globally.
Education
1991

University of Calgary, BA

1988

University of Wales, Cardiff, LLB
Experience
Acted for the vendor in the $164 million sale of nine mobile homes parks and over 1000 trailers.
Acted for the purchaser in the acquisition and $70 million financing of a student's residence at the University of Calgary.
Acted for the purchaser on the $50 million acquisition and financing of a redevelopment site in downtown Calgary.
Acted for numerous developers on the development of multi-family sites and eventual sale of units to purchasers. Projects have ranged in size from 20 to 500 units.
Acted for developers in the purchase and transfer of heritage density.
Robin is responsible for overseeing the firm's lawyers, professional and support staff and, with the firm's executive committee, establishing the strategic direction of the firm.
Robin joined McLeod Law in 1991 and practiced commercial and personal litigation for 15 years before transitioning to real estate. His previous litigation experience allows him to provide sound, practical, solution-oriented advice to his clients.
Recognition

RECENT MEDIA COVERAGE

Quoted in "Not just the money," A compensation survey shows there is a battle for experienced lawyers and firms need to be creative to attract talent," Canadian Lawyer Magazine, February 2019

Quoted in "New Tricks,"

Canadian Lawyer Magazine

, March 2012

NEWS

Memberships

Law Society of Alberta
Canadian Bar Association
Canadian Bar Association, Managing Partner sub-section

Community

Attainable Homes Calgary
Canadian Luge Association