Maria V. Nathanail
Partner
OFFICE: Downtown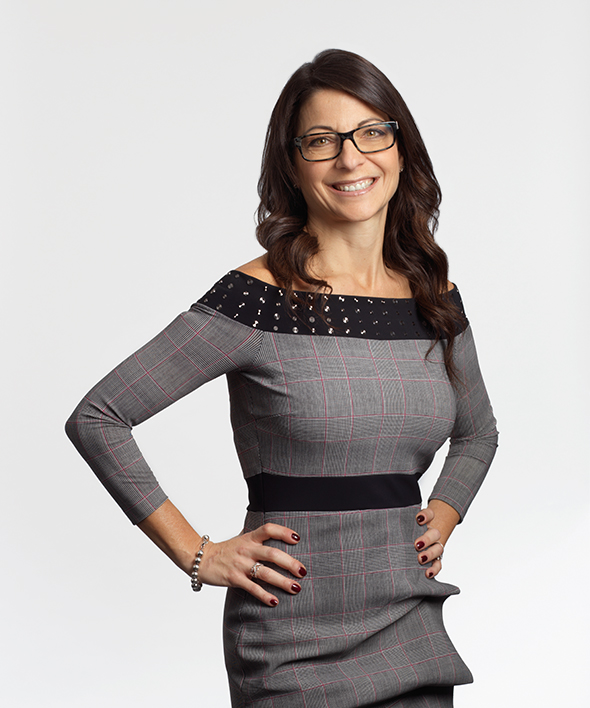 I'm a trusted advisor to my clients. My number-one goal is to know and understand their business.
Maria is a corporate lawyer focused on corporate finance, capital markets and securities regulation, and business and corporate commercial law. She represents public and private clients in domestic and international transactions, including:
public offerings

mergers and acquisitions

reverse takeovers

debt and equity financings

private placements

corporate reorganizations

corporate structuring
She also handles compliance with corporate and securities regulatory requirements relating to stock exchange listings, corporate governance, continuous disclosure obligations and shareholders' meetings.
Maria is one of McLeod Law's representatives of the Entrepreneurs' Organization Calgary—as the official legal partner of the local chapter. EO Calgary is a peer-to-peer network of 130+ influential business owners and a catalyst for entrepreneurs to learn and grow, and enhance their success in business and beyond.
Education
2005

University of Saskatchewan, JD

1998

University of Calgary, BA
Experience
Advising on corporate/commercial matters, including the various forms of business structure (corporations, partnerships, and mutual fund trusts), corporate reorganizations, and recapitalization

Advising private oil and gas companies in connection with several acquisitions of oil and gas assets

Advising issuers and underwriters/agents on corporate finance and securities law matters concerning private and public offerings, and private placements of various sizes, as well as initial public offerings on the Canadian Securities Exchange, the TSX-V and the TSX

Advising several private mutual fund trusts in connection with the launching of a nation-wide offering memorandum

Advising a number of capital pool companies in connection with their initial public offerings and qualifying transactions.

Advising on matters related to mergers and acquisitions, including take-over bids and amalgamations in a variety of sectors and industries

Advising clients involved in all aspects of the cannabis industry in Canada

Advising clients on securities regulations and disclosure obligations, including the preparation of public issuer disclosure documents and shareholder meeting materials

Advising on corporate governance matters
Recent transactions include:
Acted as Canadian counsel for Cematrix Corporation (TSX-V) in its acquisition of all outstanding shares of Pacific International Grout Co. and related bank financing

Acted for Attabotics Inc. in its $25 million Series B financing to expand its team, scale its manufacturing operations and develop new technologies

Acted as Canadian counsel for Cematrix Corporation (TSX-V) in connection with its purchase of MixOnSite USA, Inc. and related bank financing

Acted on behalf of unitholders of SIF Solar Energy Income Fund with restructuring and implementation of new management

Acted on behalf of Stratocom Solutions Corp. in its acquisition of international drone company, Indro Robotics Inc.

Acted on behalf of Hong Kong syndicate of lenders concerning credit facility to Canadian company listed on the main board of the Hong Kong Stock Exchange

Served as Canadian counsel to underwriters in connection with the initial public offering and listing on the main board of the Hong Kong Stock Exchange of Persta Resources Inc. (the first Canadian oil and gas company listed in Hong Kong since 2012)

Acted for QE2 Acquisition Corp. with its amalgamation with Distinct Infrastructure Group Inc.

Acted for Distinct Infrastructure Group Inc. (formerly QE2 Acquisition Corp.) in the reverse takeover of Crowsnest Acquisition Corp., a capital pool company, in connection with its qualifying transaction
Maria has acted as corporate secretary and a member of the board of directors of several public and private companies, including startup companies, and in a variety of sectors and industries, including oil and gas services, land development, and technology. Some of her most recent directorships include Silver Mountain Mines Inc., Mikisew Group of Companies, Panoptic Automation Inc., R3mote.io Ltd., MyCare MedTech Inc., EquipFlip Ltd., QE2 Acquisition Corp. and CellarMaker Imports Ltd. Maria is also on the advisory board of Calgarty tech startup, Lending Guru.
Recognition

RECENT MEDIA COVERAGE

Mikisew Group of Companies Announces New Appointed Board of Directors, Press Release, June 9, 2020
Featured in the Private Capital Markets Association's Capital Partner Spotlight, The Private Investor magazine, Fall-Winter 2019

Memberships

Private Capital Markets Association

Entrepreneurs' Organization Calgary chapter, 2018-present

Canadian Bar Association

Securities Law subsection

Business Law subsection

Mikisew Group of Companies, Board of Directors

Community

Canadian Bar Association

Participant, Mentor program
2013-present

Junior Achievement, Southern Alberta

Volunteer
September 2015-February 2016

Teaching Roles & Speaking Engagements

SPEAKING ENGAGEMENTS

---

SPEAKER

Transitioning to the new normal – the legal perspective

Entrepreneurs' Organization Calgary Chapter, Webinar, May 2020

---

PANELIST

The 403: Pivoting to Cannabis

The Calgary Chamber 'The 403' Series, November 2019

---

SPEAKER

The interplay of the Cannabis industry and the laws between Canada and the United States

TAGLaw Western Regional Meeting, March 2019

---

PRESENTER

Corporate Drafting

Legal Education Society of Alberta, November 2016