Simon J. Muller
Partner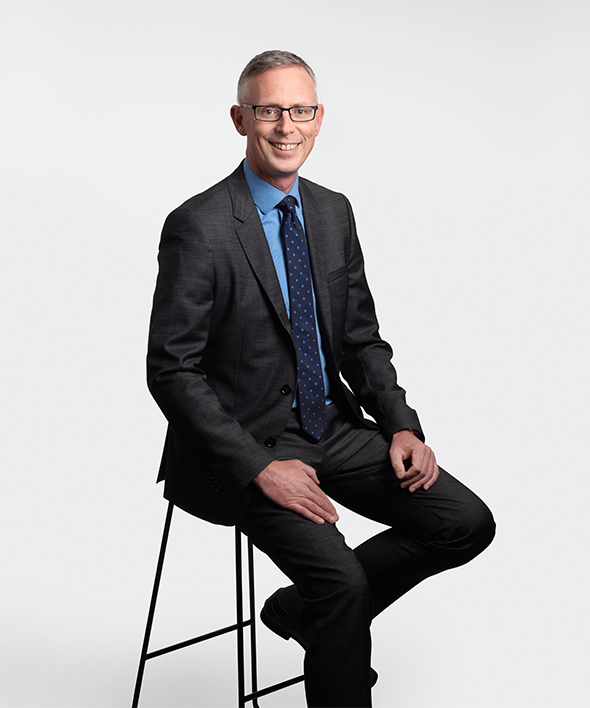 Fighting insurance companies is an unfair battle. Don't do it alone.
Simon is a seasoned litigator with over 24 years of experience in personal injury and insurance law. Fiercely protecting his clients' interests and securing their future is his top priority.
Simon spent 10+ years working for insurance companies, so he understands the importance of supporting his clients while obtaining a fair and reasonable outcome.
Simon is ranked by Lexpert as a leading practitioner in Personal Injury - representing plaintiff's. He has represented people and corporations at trial, appeal, and the Supreme Court of Canada.

Education
2003

University of Edmonton, LLB

1998

University of Calgary, BA
Experience
GRJ Holdings Ltd v. GBM Trailer Service Ltd, 2017 ABQB 731 – Obtained a trial judgment in favour of our client who had argued its tenant had left its land polluted at the end of a lease by not removing an underground storage tank used to store hydrocarbons.
Jacobi v. Tanchuk, 2013 ABCA 424 – At both trial and appeal, obtained a judgment against the Motor Vehicle Accident Claims Fund for our client who was injured when his vehicle was driven without his consent. The Fund had argued they were not liable to pay their limits of coverage of $200,000. The Court of Appeal upheld the trial judge's finding that our client was entitled to be paid by the Fund.
Meehan v. Holt, 2010 ABQB 287 – Successfully represented a plaintiff for TMD and soft-tissue injuries sustained in a low-impact collision. Plaintiff awarded $253,000 plus interest and costs.
Skrypichayko (next friend of) v. Dunlop, 2006 ABQB 536 – Represented the driver of a vehicle that struck a passing vehicle while making a left turn. Secured a 0% liability award in favour of the client.
Sanderson v. Alberta (Criminal Injuries Review Board), 2010 ABCA 167 – Secured an order from the Court of Appeal directing the Board to consider our client's application for compensation related to sexual assaults even though they occurred outside the two-year limitation period.
Recognition

HONOURS AND AWARDS

Recognized by the Canadian Legal Lexpert Directory as a leading practitioner in the field of Personal Injury – Representing Plaintiffs, 2019
Recipient of the Alberta Civil Trial Lawyers' Association President's Award, 2016

NEWS

RECENT MEDIA COVERAGE

Memberships

Law Society of Alberta
Alberta Civil Trial Lawyers' Association
Canadian Bar Association - Personal Injury Subsection

Teaching Roles & Speaking Engagements

SPEAKING ENGAGEMENTS

Presenter

Best Practices in the Conduct of Mediation - Insurance Disputes

Dere Lutz, No Longer 'Alternative' Dispute Resolution Symposium, May 2019

---

PRESENTER

Various issues of personal injury litigation

Alberta Civil Trial Lawyers Association

---

PRESENTER

Various issues of personal injury litigation

Legal Education Society of Alberta

---

PRESENTER

Various issues of personal injury litigation

Canadian Bar Association

---

TEACHING ROLES

GUEST LECTURER

MBA program

Haskayne School of Business

---

GUEST LECTURER

Chartered Insurance Professionals Program